~ San Juan County Sheriff Ken Christesen at news conference Friday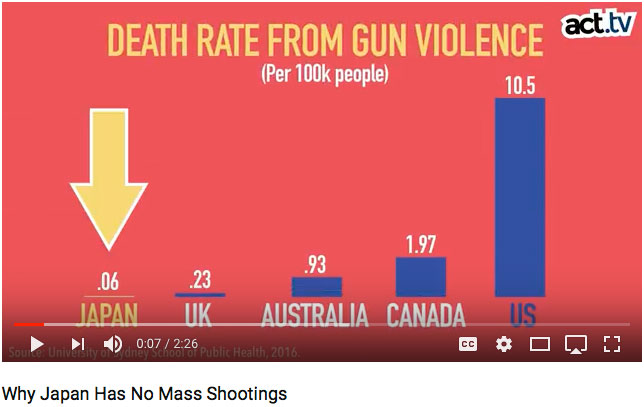 Americans are not KIND, COMPASSIONATE or EMPATHETIC people. It seems we are simply too afraid to be humane to each other. We hide behind deception, lies, and half-truths. I believe this is why people carry out such heinous acts across our nation. We are a mean, cruel people — and it's a mean, cruel time in America.

I'm fortunate to spend time training with Japanese athletes and coaches. I respect these people and their culture. They focus on two key attributes in their relations with others: kindness and humility. I wish America could be more like Japan. I wish we could do a better job empathizing and finding commonality with one another. I wish the anger and hatred in this country would end. I wish America could hear me!
California Kicks Off GREEN Gold Rush
Bernie Sanders and Tulsi Gabbard Skewer AG Sessions on Marijuana Policy
Although over 64 percent of Americans say they support the legalization of Recreational Marijuana (72% of Democrats, and a slim majority, 51%, of Republicans), and an overwhelming 94 percent of adults (96% of independents, 95% of Democrats and 90% of Republicans) support Medical Marijuana, Attorney General Jeff Sessions on January 4th rescinded three memos from the Obama administration that had signaled a policy of non-interference with marijuana-friendly state laws. [Full Story]
January 1, 2018: California Legalizes Recreational Cannabis. California produces vast amounts of marijuana, and has done so for years. Now, more than 20 years after the state legalized medical marijuana, 28 other states allow cannabis for medical purposes. Eight states, including California, and the District of Columbia, have also legalized the plant for adult recreational purposes.

A recent Gallup poll found that 64 percent of Americans favor making marijuana legal — the highest since the pollster first posed the question almost five decades ago. Majorities of Republicans, Democrats and independents all voiced support for legal marijuana.
Legal Cannabis Reduces Use by Kids and Teens
Opponents of marijuana reform claimed legal cannabis would give way to an epidemic of young people abusing the plant. FALSE

Recreational cannabis sales became legal in Colorado in 2014. The rate at which Colorado teenagers report smoking pot has declined since the changes, according to SAMHSA data released Monday from its National Survey on Drug Use and Health. (source)

About 11% of people, 12-17, said in the 2014-15 survey they used cannabis in the past month. That number dropped to 9% in 2015-16. The rate this age group used marijuana in the past year fell from 18% in 2014-15 to about 16% percent in 2015-16. Results from Washington state were similar. Oregon and Alaska remained roughly the same.
Legal Cannabis Reduces Opioid Use
A November 2017 study conducted by researchers at the University of New Mexico, comparing medical cannabis and prescription opioid use among chronic pain patients, found a distinct connection between having the legal ability to use cannabis and significant reductions in opioid use. This is what my preliminary research suggested. (source)
New Mexico is, Dr. Jacob Miguel Vigil, associate professor, Department of Psychology notes, among the U.S. states hardest hit by the current opioid epidemic, although the number of opioid-related overdose deaths appears to have fallen in recent years, perhaps the result of increased enrollment in the NM Medical Cannabis Program, which currently includes more than 48,000 patients.
Cannabis LESS DEADLY Than Alcohol
According to recent findings published in the journal Scientific Reports. Of the seven drugs included in the study, alcohol was the deadliest at an individual level, followed by heroin, cocaine, tobacco, ecstasy, methamphetamines, and marijuana (cannabis). Previous studies consistently ranked marijuana as the safest recreational drug, but it was not known that the discrepancy was this large.

These findings contradict efforts of law enforcement agencies around the country which, despite pockets of decriminalization (and in some cases, legalization), typically focus heavily on marijuana-related arrests. [more]
Why Do We Spend So Little On Our Kids?
Potential Environmental Disaster Threatens Kaua'i
The Kaua'i-based research group, InfoImagination, released a policy summary for residents and political leaders on Kaua'i regarding Ulupono: Hawai'i Dairy Farms proposal. The project is opposed by environmental groups, such as Surfrider Foundation Kaua'i Chapter and Carl Berg. Please educate yourself about the potentially disastrous project that threatens streams and ocean waters in this pristine area of the south shore near Mahaulepu: Hawai'i Dairy Farms proposal.
Pro Surfers vs. GMO Corporations
Please enjoy this brief slideshow to highlight issues and introduce leaders urging YOU to join the movement to KNOW about GMO food products. Kaua'i recently passed a law that forces GMO companies to disclose what they're spraying and creates buffer zones between testing zones and schools.
Do you consider Kauai's action to be unreasonable? Watch the full video and find out more: SurfingForChange.com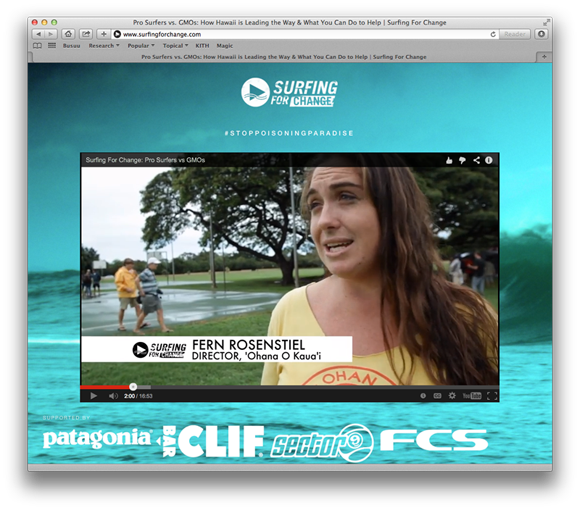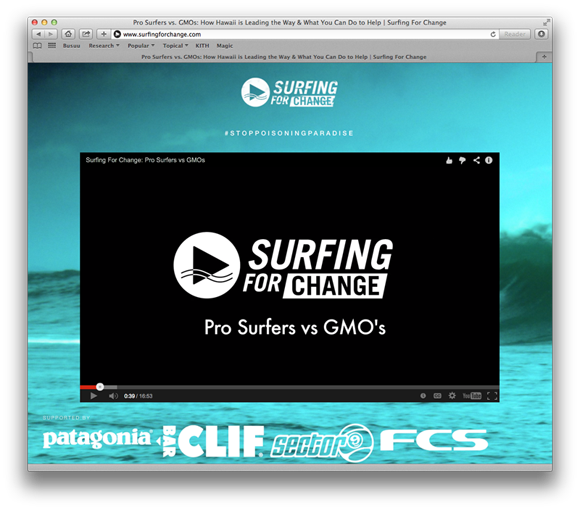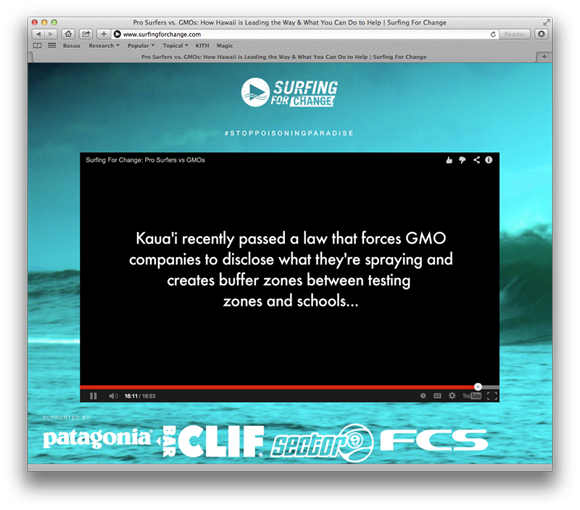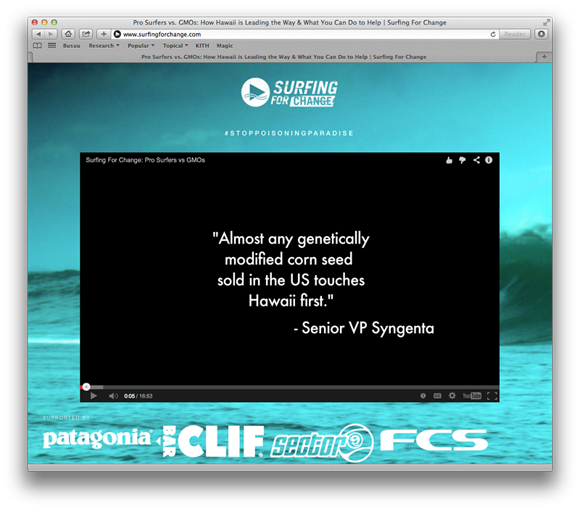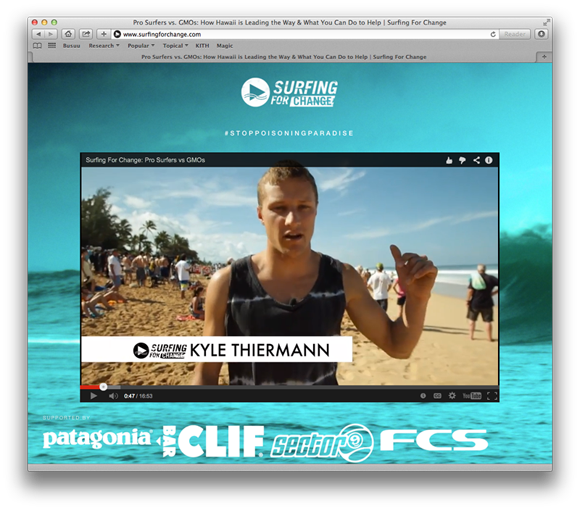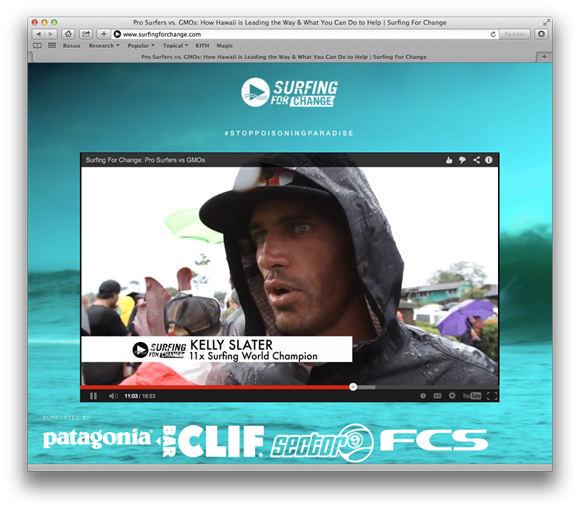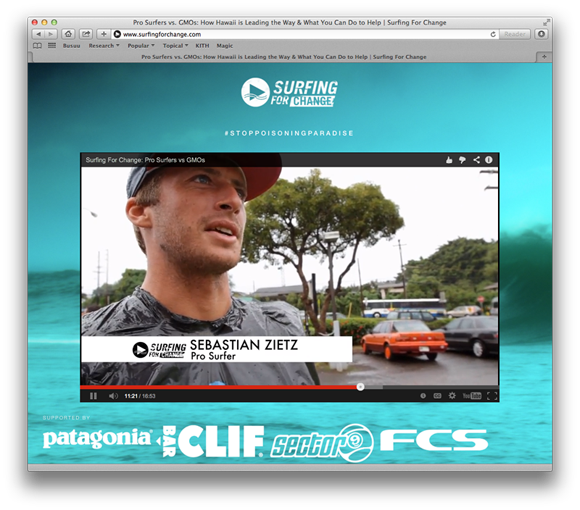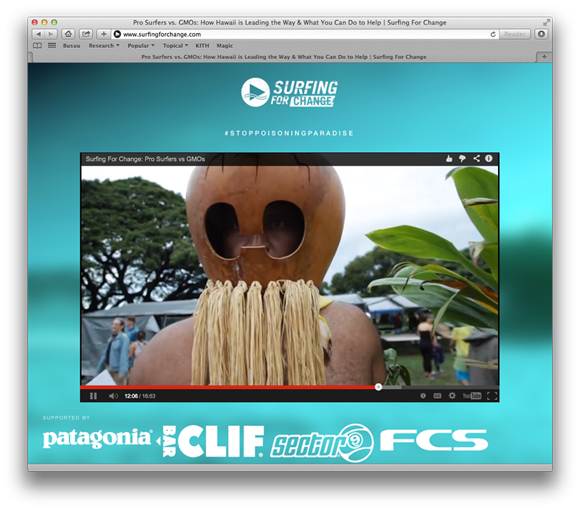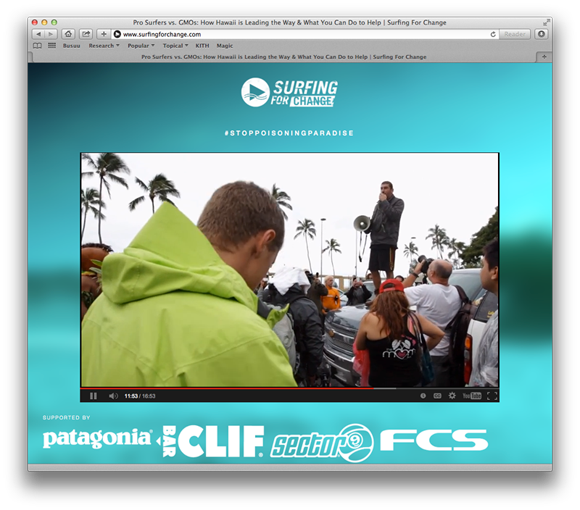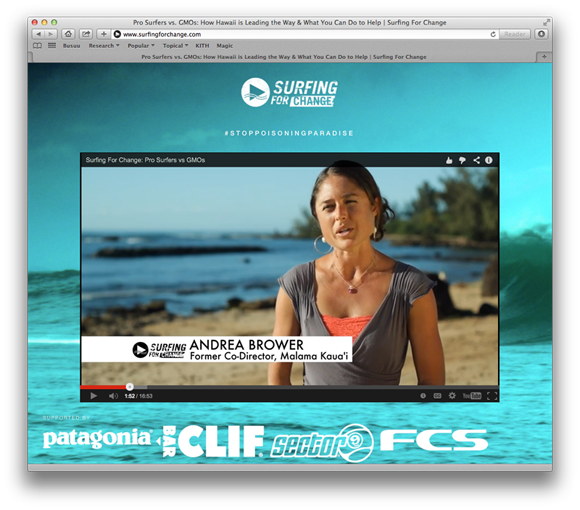 Surf Training Photos Online

Surf Training Workout
Kaua'i Surf Competiton Photos Online

Hawai'i Surfing Federation Kaua'i Competiton Photos
IRIE Thoughts of the Day
Let's just take a moment to appreciate life in general ... We're all so blessed and lucky to be alive.
~ Madonna
The ultimate measure of a man is not where he stands in moments of comfort, but where he stands at times of challenge and controversy.
~ Martin Luther King, Jr.
First they ignore you, then they laugh at you, then they fight you. And then you win.
~ Mahatma Gandhi
A Wall Street CEO, Black Man and White Dude meet for lunch. Waitress brings over a plate of 12 chocolate chip cookies. The CEO immediately grabs 11 and woofs them down. As the other two sit there in disbelief, the CEO whispers to the Black Man, "CAREFUL! The White Dude's trying to steal your cookie. He believes he has White Privilege!"
~ Me
War and violence represent failures of human intelligence.
~ Me
Success is not final; failure is not fatal: it's the courage to continue that counts.
~ Winston Churchill
There are friends; and there are "HAWAIIAN FRIENDS"
FRIENDS: Never ask for food.
HAWAIIAN FRIENDS: Always bring the food.
FRIENDS: Will say "hello".
HAWAIIAN FRIENDS: Will give you a big hug and a kiss.
FRIENDS: Call your parents Mr. and Mrs.
HAWAIIAN FRIENDS: Call your parents mom and dad.
FRIENDS: Have never seen you cry.
HAWAIIAN FRIENDS: Cry with you.
FRIENDS: Will eat at your dinner table and leave.
HAWAIIAN FRIENDS: Will spend hours talking, laughing, and just being together then help clean-up when all pau!
FRIENDS: Know a few things about you.
HAWAIIAN FRIENDS: Could write a book with direct quotes.
FRIENDS: Will leave you behind if that's what the crowd is doing.
HAWAIIAN FRIENDS: Will kick the whole crowd's okoles that left you.
FRIENDS: Would knock on your door.
HAWAIIAN FRIENDS: Walk right in and say, "I'm home!"
FRIENDS: Get mad when you don't stay in contact.
HAWAIIAN FRIENDS: Years could go by and you pick up like it was yesterday.
FRIENDS: Come and go.
HAWAIIAN FRIENDS: Are family.
FRIENDS: Will ignore this email.
HAWAIIAN FRIENDS: Will forward it to spread "da Pacific Hawaiian kine aloha"!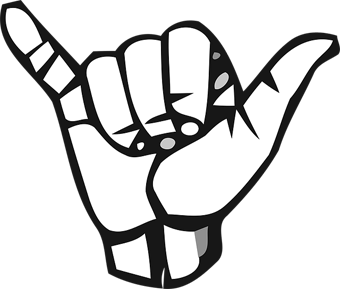 ~ Courtesy of Alika K Kalauli III
Spread A*L*O*H*A with Peaceful Vibrations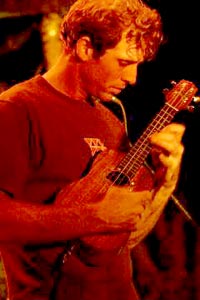 Want to introduce my friends to Sashamon (Sasha Makia Spiller-Reiff). He originates from Moloka'i and brings a unique peaceful vibe to the island music scene in an IRIE mix of Reggae, Rock and Hawaiian in One Day Maybe, his debut album. Sasha says:
"Everything is energy. Music is energy. Light is energy. I think the best art is like a beacon or a lighthouse that illuminates the truth and the beauty and shines on you to create a light inside of you.

It's like if God is the lighthouse, then music is just a part of that vibration. Music at its best, to me, is the cousin of the Creator. And we are creators, creators of life.

I think music is for praise and the illumination of this. If music helps show the innate godliness of ourselves, it can help us to treat one another more like human beings.

I think ultimately we're just vessels here to help one another out. I don't think we're here to suffer."

Mahalo Nui Loa!
Meaning of A*L*O*H*A
In the Hawaiian language, Aloha can be a salutation or a valediction, but it also refers to a spirit defined in state law as "the coordination of mind and heart within each person." Hawaiian officials are directed to "give consideration to the 'Aloha spirit'" as they discharge their duties.

When we utter the sacred word of Aloha, we invoke the spirit of Aloha. When Aloha is in action, it is felt on all levels and what is contrary cannot exist simultaneously ... It means each person engaged in Aloha is bound to the principles of truth and right action. When Aloha is enacted, our actions are overseen by the Akua, Na Akua, Na 'Aumakua, Na Kupuna. Each participant can act as he or she chooses but is responsible for his or her own actions and intentions regardless.

It would be a mistake, however, to believe that Aloha demands passivity. Aloha is a state of being and therefore requires action and participation. To be true to Aloha, one must stand for truth, defend the principles that protect the rights of all people and the sacred earth, and resist the affronts to Aloha itself. Hawaiian Nation
Absence of A*L*O*H*A
Unjust wars and occupations radicalize people. The American Right wing secretly knows this but likes the vicious circle it produces. Wars make profits for the military-industrial complex and the resulting terrorism terrifies the clueless U.S. public and helps hawks win elections, allowing them to pursue further wars. And so it goes — until the Republic is bankrupted and in ruins and its unemployed have to live in tent cities.
~ Juan Cole